Studio DiPaolo (Piano, Theory, Composition, Accompanying)

Musician

Teacher
Service Areas
Shaker Heights, Ohio
Westlake, Ohio
About Me
Nicole Elyse DiPaolo is a versatile pianist, composer, and teacher who has appeared as a concerto soloist with the Ambassador Chamber Players and as a recitalist, collaborator, and presenter worldwide. She holds a Bachelor of Music from the University of Michigan-Ann Arbor, where she studied piano with Louis Nagel and composition with Bright Sheng, and a Master of Music from the Jacobs School of Music, Indiana University-Bloomington, where she achieved PhD candidacy in music theory and was active as a collaborative pianist for the voice department before relocating to Cleveland. She has also had the pleasure of undertaking additional coaching with famed piano pedagogues Menahem Pressler, Waleed Howrani, Christopher Harding, Donald Morelock, John Ellis, and the late Eugene Bossart.

Nicole continues to compose and arrange music, and she earned a doctoral minor in composition from IU. Nicole's music has been heard across the world, including her commissioned song settings of Muscogee poet laureate Alexander Posey's texts and her Divertimento written for the International String Quartet of Yucatán, which received its Mexican premiere in 2013. In 2014 Nicole published a set of twenty short pedagogical pieces in uncommon keys, Venturing Beyond, for early-intermediate pianists of all ages, and she is currently working on a new set of pieces in the Impressionist language for intermediate pianists.


Currently, Nicole is an online Adjunct Lecturer in Music General Studies and Music Theory for Indiana University and a sought-after private instructor of piano, music theory, and composition. Nicole also frequently judges state, regional, and divisional MTNA composition competitions at all levels. She was on the composition and collaborative piano faculty at Blue Lake Fine Arts Camp in 2014 and 2015. Nicole continues a pedagogical lineage that can be traced through Béla Bartók (a great-grand-instructor) to Franz Liszt and Beethoven, and while living in Indiana, she maintained a thriving studio of teens and adults. Most recently, she completed the two-level Tales of a Musical Journey certification course, which prepares piano teachers to instruct beginners in the Russian tradition.

Her favorite recent performing engagements include numerous competitions and degree recitals in Indiana and two long-term, international cruise ship performing contracts with violinist Amy Lee as the Duo del Mare. Additionally, she recently finished recording an album of unique folksong settings with bass-baritone and IU Kelley School of Business professor Timothy Fort, to be included in the business ethics text, Vision of the Firm. In June 2018, Nicole was a Collaborative Piano Fellow at the Bay View Music Festival in Petoskey, Michigan, which also won her two appearances in the Bay View Young Artist Series.

***

I am currently accepting inquiries for piano, composition, and music theory lessons in your home within Shaker Heights and (on a limited basis) Beachwood. Please inquire for current rates, policies, and availability. Students must be old enough to read text comfortably and stay on task through a typical lesson period of 20-30 minutes (generally ages 7+, though my specialty is in teaching teens and adults of all levels). Parents of elementary and preteen students must also agree to support their child(ren) through daily practice and reinforcement activities. Term-based, monthly, and (higher) a la carte tuition plans are available.

In addition to teaching, I'm also happy to partner with you or your child when you need a collaborative pianist for recitals, recordings, competitions, and coachings. I am a staff accompanist at the Celebrity School of Music and Case Western Reserve University and was highly sought after in this capacity at Indiana University.

Please note that I cannot privately teach any students/families currently or recently affiliated with the Celebrity School of Music or Westlake Music Academy (where I am on faculty), though you are encouraged to join my roster through those respective schools. Families in/near Westlake must join Westlake Music Academy to work with me.
Get In Touch With Me
Note: All messages are screened before they are sent to the designated member.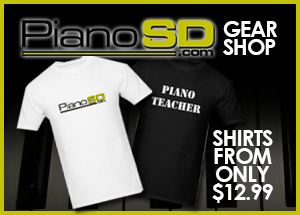 ---
---