Denise Rachel

Musician

Tuner

Teacher
Service Areas
Abington, Massachusetts
Belmont, Massachusetts
Boston, Massachusetts
Brockton, Massachusetts
Brookline, Massachusetts
Cambridge, Massachusetts
Canton, Massachusetts
Cohasset, Massachusetts
Dedham, Massachusetts
Dover, Massachusetts
Duxbury, Massachusetts
East Arlington, Massachusetts
East Braintree, Massachusetts
East Cambridge, Massachusetts
Easton, Massachusetts
Fort Fairfield, Maine
Halifax, Massachusetts
Hanson, Massachusetts
Hingham, Massachusetts
Holbrook, Massachusetts
Inman Square, Massachusetts
Jamaica Plain, Massachusetts
Kendall Square, Massachusetts
Lexington, Massachusetts
Marshfield, Massachusetts
Medfield, Massachusetts
Milton, Massachusetts
Nantasket Beach, Massachusetts
Needham, Massachusetts
Needham Junction, Massachusetts
Newton, Massachusetts
Newton Center, Massachusetts
Newton Highlands, Massachusetts
Newtonville, Massachusetts
North Easton, Massachusetts
Norwell, Massachusetts
Norwood, Massachusetts
Pembroke, Massachusetts
Plymouth, Massachusetts
Plympton, Massachusetts
Porter Square, Massachusetts
Randolph, Massachusetts
Raynham, Massachusetts
Readville, Massachusetts
Riverside, Massachusetts
Rockland, Massachusetts
Scituate, Massachusetts
Scituate Harbor, Massachusetts
Sharon, Massachusetts
Sherborn, Massachusetts
Silver Lake, Massachusetts
Squantum, Massachusetts
Stoughton, Massachusetts
Waban, Massachusetts
Walpole, Massachusetts
Watertown, Massachusetts
Wayland, Massachusetts
Wellesley, Massachusetts
Wellesley Hills, Massachusetts
West Concord, Massachusetts
West Hanover, Massachusetts
West Newton, Massachusetts
West Quincy, Massachusetts
Weston, Massachusetts
Westwood, Massachusetts
Weymouth, Massachusetts
Weymouth NAS, Massachusetts
Whitman, Massachusetts
Wollaston, Massachusetts
About Me
Piano Tuner and re-builder with almost 40 years experience. Attention to detail and practical advice given on every job.

Enthusiastic and skilled piano teacher. Approach is tailored to each student for maximum enjoyment and success.

Director of the Full Circle
Youth Chorus, a performing organization for young singers
in elementary and middle schools. We love to sing!!

Classically trained singer, flutist, organist, and pianist. Small chamber ensembles especially enjoyed.
Get In Touch With Me
Note: All messages are screened before they are sent to the designated member.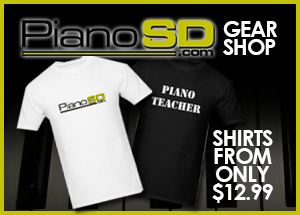 ---
---
Continue Your Search